Oxford International Art Fair 2016
We had a successful time at this year's Oxford International Art Fair. Over 6000 people came to visit the fair at the Oxford Town Hall and the art fair itself received much press, including the Telegraph, Oxford Times, BBC Oxford, Oxford Mail, The Oxfordshire Mag, Round & About Oxfordshire, The Four Shires Magazine, and many others…
We represented and displayed the following selected artists at this year's Fair: Stuart Morris, UK – Nurmaajav Tuvdendorj – Sendem Choijamts – Otgonbayar Tod – Elbegzaya Khaltar – Munkhzaya Munkhtulga – Altantsooj Sosorbaram – Sosorbaram Byambanasan, Mongolia – Yo- Xarek Wolter from Switzerland.
All our artists were highly popular. Particularly, Otgonbayar Tod's painting of the Queen attracted many of the visitors and art lovers. We were especially delighted at the fact that some collectors expressed their interest in Nurmaajav, Otgonbayar and Elbegzaya's paintings and that they will stay in touch with us. On top of that, Nurmaajav, Sendem and Elbegzaya's artworks were sold and a few more new leads got in touch with us.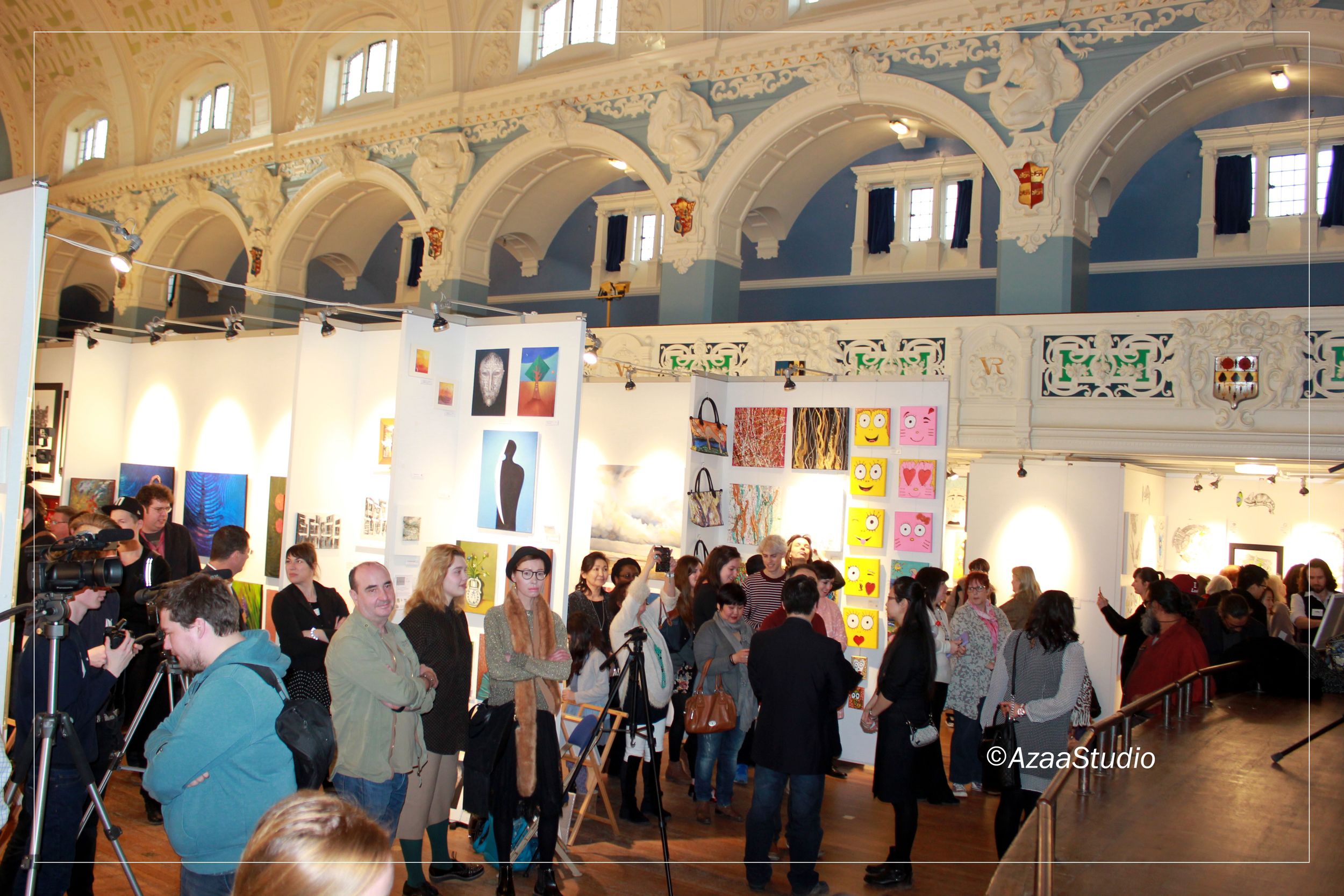 Anushka, Director of Innovation, was delighted to introduce Mongolia and its culture to those visitors who did not know much about Mongolia and its culture and this is exactly why we enjoy being present at this type of events representing Mongolian art and the country itself.
We send our thank you to all those who visited our stand and voted for us and most importantly, who supported our work and our artists by buying their artwork.
We thank the Mongolian Embassy in the UK, Azaa Studio, our staff, our artists, friends and families for their cooperation and great support.
We congratulate this year's award-winners chosen by the judges. They were:
1) Tessa Jane
2) David Nelson
3) Hassan Richter
Best wishes,
Unro, Azaa, Anushka and Aluna
Team at Creative Curating / Mongolian Art & Culture in London
With Tsamba Azaa Manda Khatanbaatar Purevsuren Lundeg Tulga Narkhuu Uyanga Dorjsuren Bold Ya Ariunaa Tseyen Saranbayar Sed-Ochir Ganaa Sodnom Anushka Sandag-ochir Tserendagva Otgonbayar Tod Ch Oyun Tuvdendorj Nurmaa Sendem Choijamts Gerel Orgil Dulguun Batkhishig Khaltar Elbegzaya Altantsooj Sosorbaram Yo Xarek