Oxford International Art Fair 2015
Oxford International Art Fair 2015 brought us great success and a fab time mingling with fascinating people. We won the 2nd place award by the visitor's vote combined with the decision by the Jury. Our Management Team and all our artists are extremely happy to be selected as a Runner Up, especially because it was our first time there. We represented selected 10 artists: 7 Mongolian and 3 international artists. We sold 11 artworks and commissioned a few.
The biggest success was winning Runner Up for Best Artist Award out of 150 artists, as voted by the public and decided by the Jury. This was especially special because this was our debut event.
The most popular artist of ...ours was Nurmaajav Tuvdendorj, selling 7 of her artworks. The appeal of her paintings and distinctive style is based on traditional Mongolian brush and ink-painting techniques. Spectators praised the delicacy and talent that caught their eye when passing by our stand.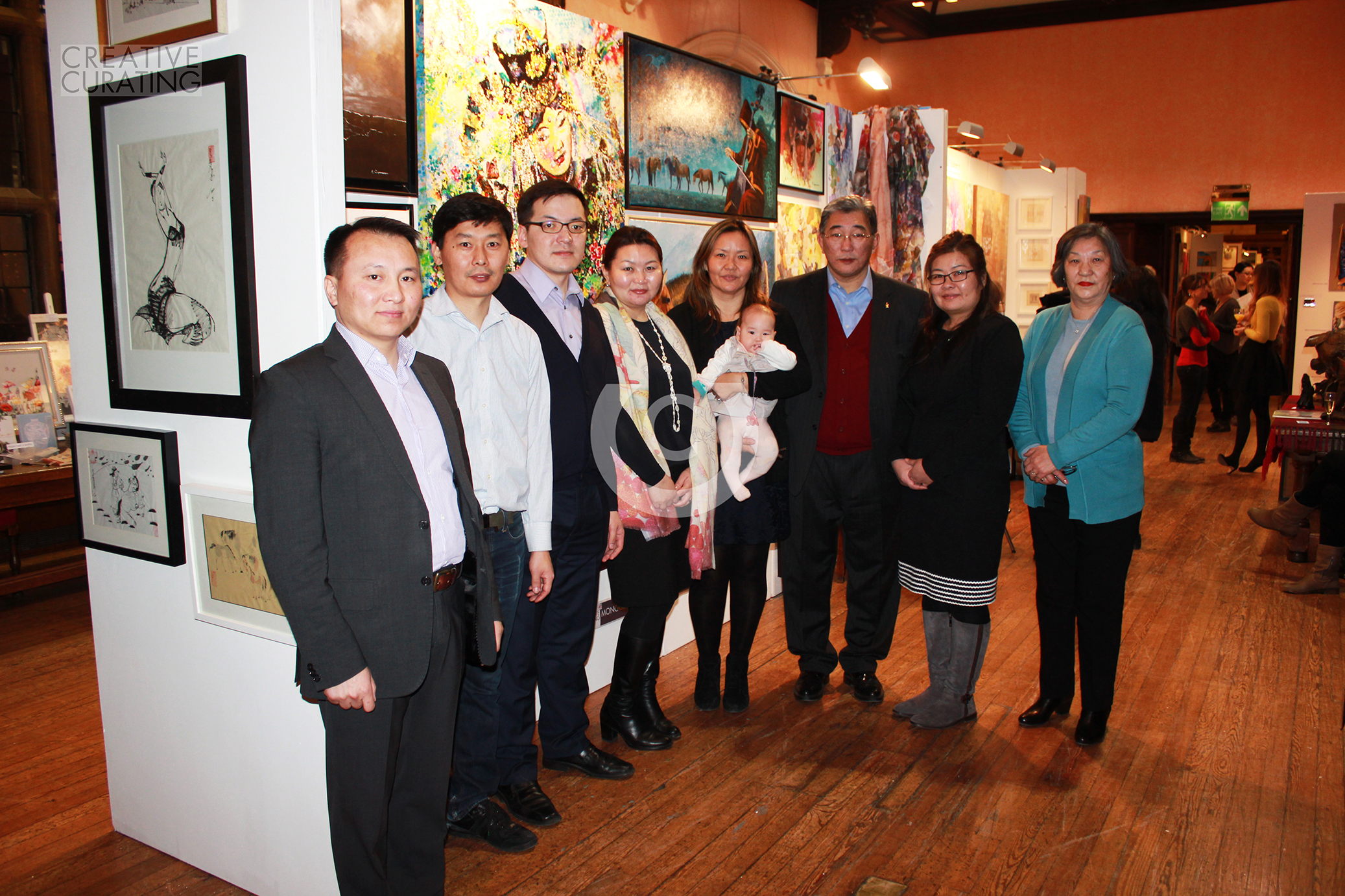 Despite this, Otgonbayar Tod's "Mongolian Woman" was the main attention grabbing painting to the visitors and art experts. The array of colours and beautiful lady pictured, drew in the gentlemen and equally sophisticated ladies to her side.
Designer Sendem Choijamts' handpainted artworks and scarves, which are exquisite in their own rights, attracted collectors' and visitors' attention, too. Sendem has been cultivating unique artistry in silk painting for more than two decades. The flowing elegance of Sendem's art was completely contrasting to the rest of the art, which enticed fair visitors.
Horse paintings by Elbegzaya Khaltar were also sold at the Fair. Her distinct ability to draw many horses in a minute was acknowledged by the spectators, who saw the artist in action while visiting our stand.
Visitors enquired about the works of Yo-Zarek Wolter, Eve Otto and Rene Polak as well as our Mongolian artists Sarankhukhuu & Khasar Lkhagvasuren and Batbileg Darjaa.
We would like to thank everyone who visited our stand, most importantly, who voted for us and supported us by buying and commissioning our artists' works. We look forward to seeing all of you, our followers, fellow artists, who we met at the Fair and our friends at our future events in the UK and Europe.
Unro, Azaa & Anushka
The Creative Curating Team